Google Profiles in Search Results
I noticed my google profile displaying much more prominently in Google search results today.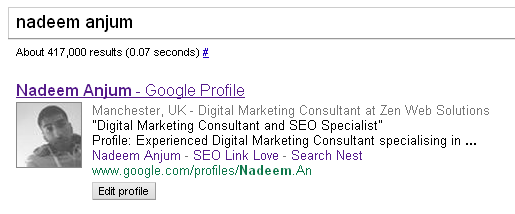 I checked in incognito mode and it displays there as well. Here is a screenshot of the results side by side.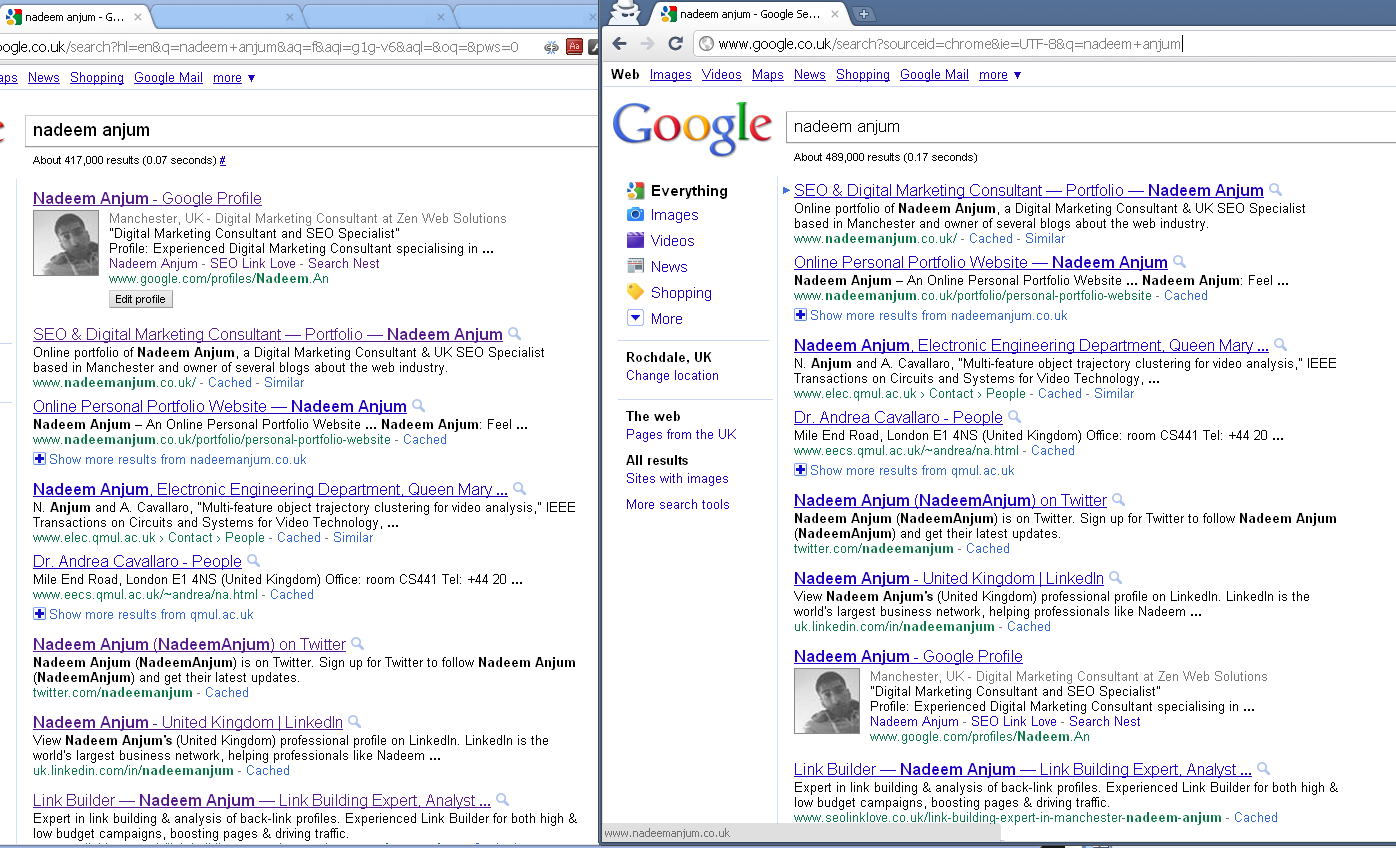 As you can see it takes up quite a big part of the area given to search results and includes an image, rich text snippets, and site links to my other websites.
I then tried this in Firefox and my profile didn't display in the SERP's but as I'm writing this it has started to display. It does it for others as well, like Rand Fishkin: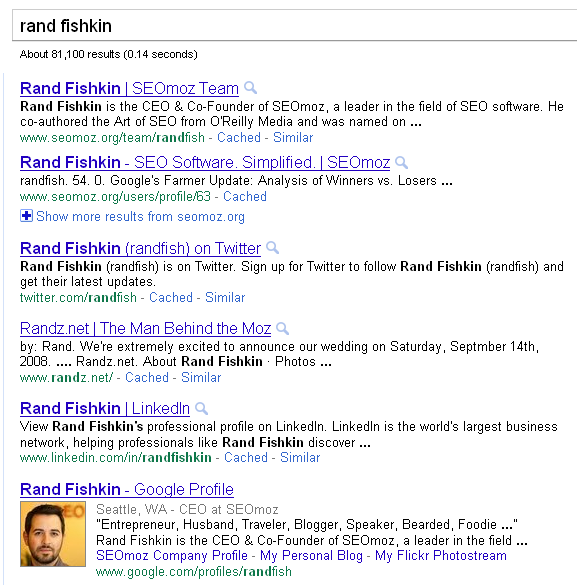 I like it but it does look like Google favouring itself… Could they be taking advantage of new markup? They did recently have a redesign of their Google profiles making it look much more social.
UPDATE – 11/03/2011: It appears as if this is an integration of  this Google Profile Search testing into normal search results.
Related posts: