Twitter Signals Help Ranking
There are so many people using Twitter to share content that it has led search engines to include this data into their search results. The latest tweets can be seen in Google and they also allow you to search within your "social signal".
It was reported yesterday in an interview with Danny Sullivan that the information from social media signals were being used by Google and Bing.
Here are the questions and answers relating to what Google stated:
1) If an article is retweeted or referenced much in Twitter, do you count that as a signal outside of finding any non-nofollowed links that may naturally result from it?

Yes, we do use it as a signal. It is used as a signal in our organic and news rankings. We also use it to enhance our news universal by marking how many people shared an article [NOTE: see the end of this article for more about that].

2) Do you try to calculate the authority of someone who tweets that might be assigned to their Twitter page. Do you try to "know," if you will, who they are?

Yes we do compute and use author quality. We don't know who anyone is in real life

3) Do you calculate whether a link should carry more weight depending on the person who tweets it?

Yes we do use this as a signal, especially in the "Top links" section [of Google Realtime Search]. Author authority is independent of PageRank, but it is currently only used in limited situations in ordinary web search.
Please see the original article for more thoughts and what exactly Bing replied with (much of it being similar anyway) and thoughts on Facebook.
Key Takeaway Points:
[notice]Google is looking at the twitter account to judge the authority and also the number of tweets a link receives.[/notice]
This underlines a previous post expressing how I thought Twitter was influencing Google Search and many others who also speculated this was the case. I also remember discussing how a page was indexed quicker with the only influence I could point to being Twitter.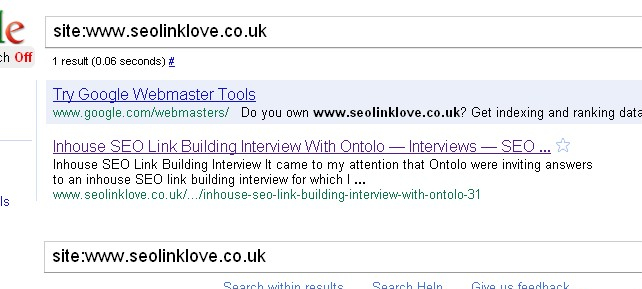 Tweeted by @GarrettFrench which Topsy at least thinks is highly influential – a follower count of 90+ with over 1500+ followers.
In my eyes, having a good content strategy whilst using Twitter to share this content are very positive aspects in an SEO campaign, alongside the natural benefits that a good social media strategy can bring.
Other things to think about are whether this alone will provide these benefits? Google takes into account various factors for any one thing, which is why it is so hard to always find the cause. Its also important to think whether this only contributes to short term factors and "query deserves freshness" or whether long term it it can be relied on as one aspect of a link building activity.
Paid tweets?
Related posts: